LawBite is making business law smarter
Get expert legal support from our team of online lawyers dedicated to helping your business grow.
Book a free no obligations 15 minute call with one of our lawyers and get a quote.
Having handled tens of thousands of legal enquiries from SMEs, we have gained a great deal of knowledge into how businesses engage with the legal sector and what exactly they want.
We have found that many business owners find it difficult to get reliable legal help and support, especially before they are ready to commit to having a legal issue dealt with by a lawyer.
Business conditions are challenging
Is your business striving to grow, but facing lots of headwinds from Covid and Brexit? Or, perhaps you need to adapt to new ways of trading as the market economy changes. In these times, high-quality legal advice can make the difference between success and failure.
Common issues businesses face include;
Contract and agreement obligations
Employing people as contractors or from the EU
Protecting IP and dealing with infringements
Commercial property leases and documentation
Complying with data privacy & GDPR
Internal and external disputes that are causing concern
Smooth fundraising and shareholder management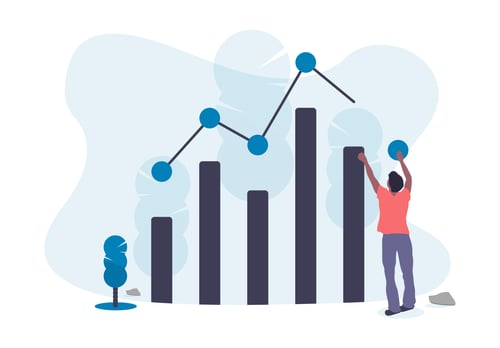 These and many others are regular legal issues that SMEs face. In fact, research shows that the average firm faces 8 such commercial and corporate issues each year.
The LawBite difference
The LawBite platform was designed from the ground-up with SMEs in mind. Ensuring they could get expert legal advice, but faster and much cheaper.
LawBite is generally 50% lower than comparable lawyers, very welcome when budgets are tight but you still need a high quality legal advice.
Foundations Plan
Having worked with thousands of startups and growing SMEs, we know a thing or two about the support a fledgling business needs to prosper.

That's why we have created a FREE service plan called Foundations; a package of legal services designed to support startups on their path to success.

How can we do this?
Simply put, we leverage the efficiencies in our virtual legal platform to make this work, without having to make you pay anything.
With our free Foundations subscription plan you will get;


5 free essential legal documents for startups
Free 15 minute consultations with a lawyer
£10 per hour discount off legal advice
Free legal health check tools
Webinars, blogs, hints & tips
Partner discounts

Legal assistant for SMEs
Think of Foundations as your very own legal assistant, ready to provide insight and guidance on key issues you may be already facing or expect to crop up.
How LawBite works
LawBite streamlines access to great business legal advice. With easy to use online tools and state-of-the-art data science, we quickly connect you to the top-flight lawyers.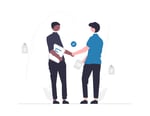 Benefits of LawBite
We can deliver customised legal help for a small and medium sized company, but at half the cost of similar legal firms and also with a much faster service.